Warmly admire the glowing buildings throughout the night, encouraging the spirit of Vietnam to join hands against the Covid-19 epidemic
Facing complicated developments of the Covid-19 epidemic, big cities like Hanoi and Ho Chi Minh City are wearing extraordinary quiet "appearance", which is different from the inherent bustle. Perhaps we could never see such a tranquility in places dubbed "The city does not sleep all night".
In the silence of Hanoi's streets, the image of high-rise buildings, displaying the national flag or words to encourage anti-epidemic spirit became meaningful. It is known that these are all high-end projects of Sunshine Homes, located in prime locations in Hanoi such as Nhat Tan bridge area, Ciputra urban area or West Hanoi traffic artery Pham Hung, for many days, simultaneously lit up the message "Join hands to prevent Covid-19", spreading a strong spirit of positive, optimism and resilience in the hard struggle against the Covid epidemic of the Hanoi government and people.
The highlight is the strong, coherent vertical lines … reflected on the surface of luxurious Low-E glass, lighting technology combining indirect and direct from Led Media system is an expensive feature of Sunshine Homes buildings, adding to the architectural value of the building and beautifying the area's landscape at night.
Clip of a series of Sunshine Homes' projects "do not sleep", accompanying the people against Covid-19:
---
Others news
SALES POLICIES IN MAY 2020
07/05/2020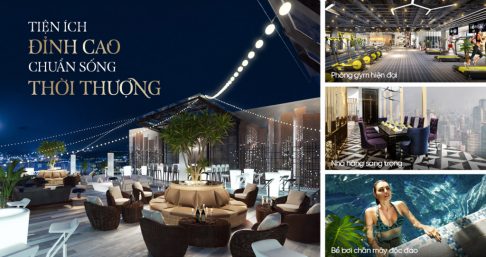 "Sunshine Group would like to send our customers the sales policies in May 2020 and the latest information about the Sunshine Center"
See detail
Buying a home for Tet: Where to choose an apartment to find good fortune?
08/11/2019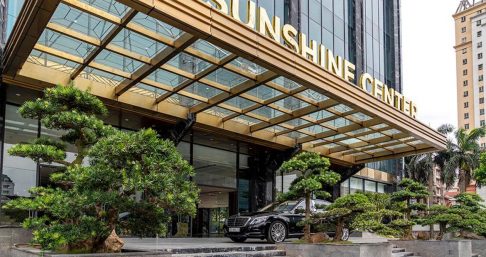 Buying a house near Tet holiday, single and double benefit Signing the sales contract to officially become the owner of the apartment at Sunshine Center, one of the most beautiful projects in My Dinh area, Ms. Thuy Hanh and her husband could not hide the thrill mixed with happiness. Hanh emotionally shares: "So this year, […]
See detail
Experiencing technology 4.0 in Sunshine Center's model apartment
31/10/2019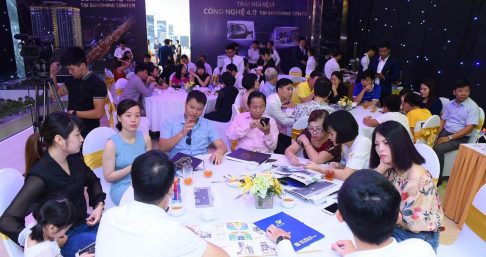 The event "Experiencing technology 4.0 in Sunshine Center Project" gave Capital residents an opportunity to visit and visually experience a Smart Home apartment applied to Smart Living, the trend of smart home of the future.
See detail