Hanoi welcomes investors to return to the capital real estate market
Real estate market recognizes the mark of "potential land"
In the period from 2016 to early 2019, the real estate market witnessed a "fever" when a series of real estate businessmen put their money to invest in the market of potential provinces such as Phu Quoc, Van Don, Bac Van Phong … Facing this new wave, many large investors are willing to give up a large amount of money, which can amount to several tens of billions for provincial projects with the expectation of bringing high profits.
After a period of "storms forming", from the beginning of the second quarter of 2019, the provincial real estate market slowed down. The reason is due to the creation of many "ghost" projects of some small, unreliable investors, causing great losses to buyers, in addition to the issue of licensing for exclusive economic zone planning, creating many problems for customers … These are the things that have made investors "falter", concerned about the risks that may occur.
Facing these risks, real estate businessmen found that compared to the provincial market, Hanoi real estate is still a place with lower risks and more stable profits. According to the report of Savills Vietnam, in the first quarter of 2019, Hanoi had about 9,700 newly launched apartments on the market, down 36% over the same period. It can be seen that the market supply is quite scarce. Not only that, the situation of many Hanoi real estate projects encountered is too small apartment design, small area, not suitable to modern needs in today.
Meanwhile, according to the Law Committee of the National Assembly, Hanoi is expected to have 10.5 million people by 2020, the demand for finding houses is very large. More significantly, according to the Hanoi Department of Planning and Investment, in the first 6 months of 2019, Hanoi led the country in attracting foreign direct investment. Along with that, it will be the landing of many international corporations, multinational companies appear. Human resources are experts and engineers with high qualifications from abroad to Hanoi to live and work, inevitably leading to the demand for luxury accommodation for this modern and fashionable urban class. Clearly, the current "piece of cake" of Hanoi's real estate market is rich and potential when the real demand of people is increasing, creating a momentum for the heat of the real estate market.
Sunshine Center: The cool wind contributing to "overturning" the game
Seeing the potential from the Hanoi market, many investors now have put "strong hands" to build super-high-class projects to locate new class of civilized residents. In Hanoi, large projects appear, such as Lancaster Hanoi located at No. 20 Nui Truc which is offered for sale with price fluctuating around VND 80 million/m2; or Palais De Louis of Tan Hoang Minh Group also has a sale price at the time of opening sale of 140-160 million VND/m2 or more popular than having to mention T-Palace project, located in a prime location, at No. 30A Ly Thuong Kiet, located right at the crossroads, intersection between Hang Bai and Ly Thuong Kiet streets with the selling rate up to … 300 million VND/m2. These "great" prices have proved a reality: The demand for luxury in the people living in the Capital is huge.
In that context, recently, when the Sunshine Center project was about to come into operation, immediately contributed to make investors more enthusiastic about Hanoi real estate market. According to investors who have jobs, Sunshine Center fully converges its potential to become a super-lucrative project. Most worth mentioning is the location located at 16 Pham Hung. This area was dubbed the "New Sanctuary of Foreign Visitors", especially Korean and Japanese experts who came to Vietnam to work. This customer list has a strong financial potential, and does not regret money for buying or renting luxury houses.
At the present time, the rental price of apartments for international guests of My Dinh area is very high: from 1300 – 1500 USD with 1-2 bedroom apartments. Cases of good location, variety of utilities, rental rates are forecast to reach 2000 USD per month. From these figures and what Sunshine Center is "launching", wise investors have seen super profits here.
Sunshine Center has the advantage of a wide area apartment fund, from 110 to 160m2 with a design of 3-4 bedrooms to meet the needs of such successful people. Currently, not many projects in Hanoi have a large apartment area to ensure comfortable living space and mineralization. The apartments are calculated and carefully designed to help each member have absolute privacy but still ensure a cozy living space with all family members.
Sunshine Center's difference and cost also comes from the existing Sunshine-branded utility ecosystem right in the project. Here, residents can enjoy premium services with just a few steps to the Gym, Yoga – Fitness area, Massage Sauna area. At Sunshine Center, there is a supermarket with fresh food, ensuring clean standards, Asian – European restaurant system to help residents enjoy a fascinating culinary experience, enjoy coffee at S-café. Residents can also choose their own furniture for their home at the Italian interior showroom … All bring the most perfect living experience.
The technology covers in every corner of Sunshine Center building. Residents will no longer have to spend hours looking for parking with intelligent parking systems, not waiting for tired lift thanks to destination selection technology and Face ID face recognition application … Before leaving office back to home, Sunshine Center residents can immediately access the SmartHome app, connect to their apartment to automatically turn on air conditioning, heating or opening curtains … Especially, with the Sunshine Home App researched, developed by Sunshine Group, residents can call maids, clean or go to the market online, repair electric appliances in the house or transport, … just with a few touch buttons on the Smartphone.
From these things, Sunshine Center is contributing to creating the "upstream", attracting investors back to the real estate market of the Capital market. In addition, investors in Hanoi area also have a more expensive and smart choice in the context of fierce competition like today!
---
Others news
SALES POLICIES IN MAY 2020
07/05/2020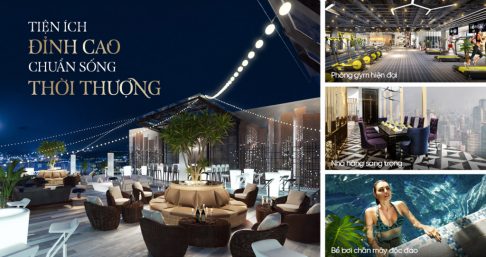 "Sunshine Group would like to send our customers the sales policies in May 2020 and the latest information about the Sunshine Center"
See detail
Warmly admire the glowing buildings throughout the night, encouraging the spirit of Vietnam to join hands against the Covid-19 epidemic
30/03/2020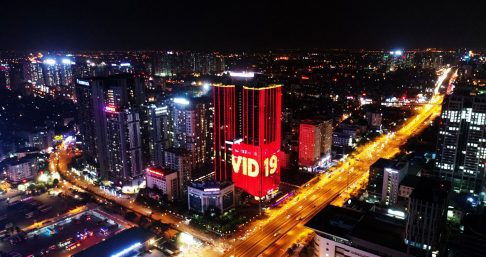 Facing complicated developments of the Covid-19 epidemic, big cities like Hanoi and Ho Chi Minh City
See detail
Buying a home for Tet: Where to choose an apartment to find good fortune?
08/11/2019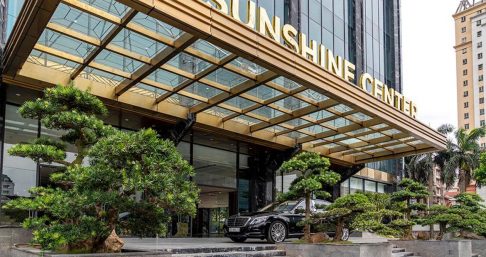 Buying a house near Tet holiday, single and double benefit Signing the sales contract to officially become the owner of the apartment at Sunshine Center, one of the most beautiful projects in My Dinh area, Ms. Thuy Hanh and her husband could not hide the thrill mixed with happiness. Hanh emotionally shares: "So this year, […]
See detail