Buying a home for Tet: Where to choose an apartment to find good fortune?
Buying a house near Tet holiday, single and double benefit
Signing the sales contract to officially become the owner of the apartment at Sunshine Center, one of the most beautiful projects in My Dinh area, Ms. Thuy Hanh and her husband could not hide the thrill mixed with happiness.
Hanh emotionally shares: "So this year, our whole family had a cozy, peaceful, comfortable and modern place to celebrate Tet holiday. Fortunately, buying houses this time, the project has a great preferential policy, up to several hundred million, so we decide to afford an apartment. "
The story of buying a house near the New Year of the couple Ms. Thuy Hanh is not extraordinary. Originating from the stereotype of Vietnamese customers who want to find a place to live, move in before Tet holiday, so that they can celebrate a reunion holiday with family members. Consequently, the real estate market in the end of the year increases rapidly.
This is also the time when investors launched a series of preferential policies, the bank also stepped up the home loan policy with attractive interest rates. Therefore, home buyers have more choices and opportunities to buy good apartments at more favorable prices.
Buying luxury apartment, customers have opportunities to get 6 tael of gold.
Wishing to buy a house to welcome Tet, take a walk around My Dinh area, when standing in front of the twin towers next to My Dinh bus station named Sunshine Center, Mr. Vu The Hao (38-year-old businessman) could not help admiring exquisite architecture, sophisticated design with luxurious, stylish Low E glass.
After researching, Mr. Hao learned that Sunshine Center has apartments with large area, from 110 – 160m2, designed with 3-4 bedrooms, very suitable for families with 2 children, who need separate space like his family.
In addition to high-class furniture, 5-star facilities such as gym, spa, swimming pool, commercial center, …, Mr. Hao – generation of 4.0 residents is really impressed with the application of smart technology in the Smart Home apartment attached to the Smart Living ecosystem of Sunshine Center.
Currently, the project is in the handover stage, so buying Sunshine Center at this time, Mr. Hao has been able to inspect the high-class living space, and receive the "key" for the decoration the house to welcome a traditional New Year with the family.
Not only that, the information about attractive sales policy that the investor made during the Tet holiday makes Mr. Hao very interested. Accordingly, customers will be rewarded with 06 SJC tael of good worth VND 250,000,000 (VAT included), deducted to the apartment price when placing an order for a house.
In particular, just paying 10% in advance, customers have opportunity to officially become the owners of this luxury apartment.
Mr. Hao calculated: "With a large area, an average apartment of Sunshine Center is about VND 5 billion, after deducting the gift of VND 250 million (equivalent to 6 tael of gold) directly calculated into the selling price, I only need to spend more than VND 400 million to become the owner of a 5-star luxury apartment".
Not only the attractive initial price, the investor also offers flexible support policies when connecting with loan support of the banks up to 70% of the value of the apartment, the maximum loan period is up to 25 years, support 70% disbursement within 15 days. The rest, investors flexibly extend the payment time for customers in installments. Thus, with just over 400 million initially, customers can fully own apartments at the expensive Sunshine Center.
With interesting preferential policies, the Sunshine Group investor has solved the difficult problem of cash flow for homebuyers in the Lunar New Year period. This "housewarming gift" is not only meaningful but also really valuable.
Buying luxury house, customers get fortune.
It can be said that, buying Sunshine Center at the present time, customers benefit from single and double advantages. In addition to the policy of gold offering, the investor commit the profit of renting apartments of Sunshine Center is up to 8%. This is a number of " interesting" profits but sensible. Because, My Dinh area is a gathering place of many offices, offices, large domestic and international enterprises. Along with the appearance of a series of large office buildings such as Keangnam Landmark, Song Da Tower, CEO Tower or buildings in Duy Tan, Cau Giay areas … My Dinh has led to the huge demand for apartments for rent. for officials, foreign experts, especially the Korean community, China, Japan to live and work.
Particularly for guests who do not have a bank loan, if they pay in full 70% of the value of the apartment or more + 5% VAT will be immediately discounted 6% of apartment value (Excluding VAT + maintenance cost). This high discount saves a large amount of money for buyers.
What is mentioning is that they are not just numbers itself. In fact, it contains number 8 and 6 which represent for the prosperous things.
"Chúng tôi mong muốn mang lại một cho gia chủ phong thủy may mắn khi dọn về nhà mới khi một năm mới đang cận kề" – Đại diện Sunshine Group cho biết.
The element that presents the subtlety of the Investor also makes customers quite satisfied: "As a business owner, doing business, I am quite confident when deciding to buy a home, since not only you settled down can you thriv0065. With the message of fortune in this promotion program, I feel quite excited and hope that it is also the beginning of the luck when my family officially comes here to live"- Mr. Hao shared when deciding to buy an apartment in Sunshine Center project.
Especially, Sunshine Center's customers are offered complete set of 4.0 smart technology to raise the level of prosperous and convenience living style.
---
Others news
SALES POLICIES IN MAY 2020
07/05/2020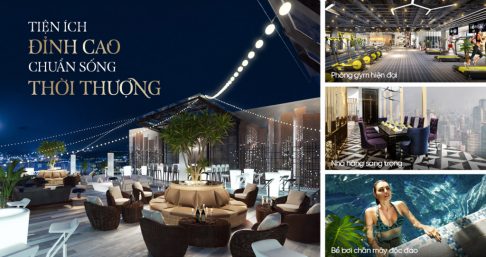 "Sunshine Group would like to send our customers the sales policies in May 2020 and the latest information about the Sunshine Center"
See detail
Warmly admire the glowing buildings throughout the night, encouraging the spirit of Vietnam to join hands against the Covid-19 epidemic
30/03/2020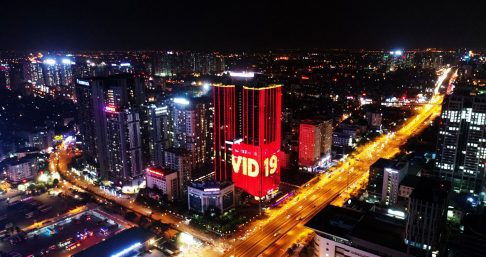 Facing complicated developments of the Covid-19 epidemic, big cities like Hanoi and Ho Chi Minh City
See detail
Experiencing technology 4.0 in Sunshine Center's model apartment
31/10/2019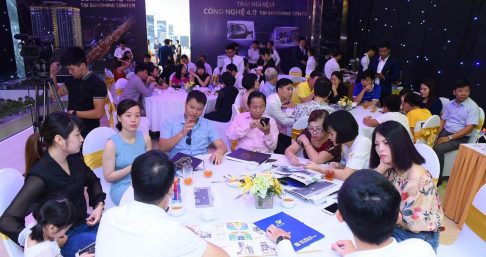 The event "Experiencing technology 4.0 in Sunshine Center Project" gave Capital residents an opportunity to visit and visually experience a Smart Home apartment applied to Smart Living, the trend of smart home of the future.
See detail