Modern living 'all in one' in apartment 4.0
It is a "smart" life in apartments 4.0 as in projects of Sunshine Group. In particular, at the Sunshine Center project (16 Pham Hung, Nam Tu Liem, Hanoi) where was dubbed as the building of technology and lighting, the IoT trend is evidenced more clearly and sharper than ever.
Easily book any service
Under the "magical hands" of technology engineers, utility applications are easily installed. Just imagine, the residents of Sunshine Center just need to touch their smartphones to book a Sunshine Cab before going to work every morning instead of rushing to grab Grab or taxi. A luxurious and high-class fleet will immediately pick you up to work such as a Toyota Camry, Fortuner, or Mercedes E or S.
Residents of Sunshine Center will neither be in long waiting situations nor be in "bad jokes" as taxi drivers are constantly canceled simply because you are far away from them. Sunshine Cab fleet is always available at the foot of the building, and serve the only objective as the residents of the project.
Stepping on the car, you can be assured of the attentive attitude and devoted service of the drivers because they are professionally trained by the Sunshine Group in accordance with the 5-star standard. In particular, Sunshine Cab can be considered a reliable companion for women with children, helping them reduce the burden of transportation of their children to school every day.
Sunshine Center not only understands the travel needs of residents but also meet the very practical needs of women. They will not have to rush to the market and then rush back to make dinner. At the modern Sunshine Center apartment, housewives can take advantage of the leisurely hours of surfing the smartphone to choose their favorite food through the Sunshine Home app just by a few touches. Sunshine Service team or employees of Sunshine Mart supermarket will bring ordered fresh food to right their door.
Sunshine Home app also allows users to call the demand of repairing, helper hiring, cleaning, laundry, viewing, paying monthly service bills, and updating notifications from the building management in the fastest and most convenient way.
Sunshine Center also researched to successfully develop the SmartHome app that allows homeowners to remotely control all smart electrical devices in their apartments.
Only by "commanding" on SmartHome app, every night, the air conditioner will automatically switch to deep sleep mode, the lights will adjust to the light level at night light, the curtains close automatically to create a peaceful feeling for a peaceful sleep so that residents can rest and enjoy a light and relaxing life, have time to experience the available utilities of buildings after a tiring day at work such as spa – sauna, gym, swimming …
Thousands of untility satisfy "luxurious living"
Understanding that residents do not want to carry large amounts of cash when going out, the Sunshine Pay e-wallet app was launched to deploy uniformly at all services within Sunshine's ecosystem.
Regardless of whether you go to eat, gym, spa or drink coffee, shop, watch movies …, just pull out your compact smartphone to pay all costs with Sunshine Pay. It also serves as your trusted financial assistant, helping you avoid the risks of having to carry around a lot of cash.
At Sunshine Center, the parking card becomes a bank card so you can withdraw cash at any ATM or shop and pay around the world.
Sunshine's technology engineers have enchanted resident card into a "universal" card. With this card, you are also welcomed as a homeowner while traveling in Nha Trang or Ho Chi Minh City though you are a resident in Hanoi Sunshine Center. When you come to any project in "Sunshine family", you also get free use of utility services there, discounted services. There is no difference, compared to when you are resting in your apartment. At Sunshine Center, residents can also feel their true VIP life when they receive timely assistance from the smallest things. It's as simple as getting a notification of a vacancy in the garage via the "parking and vacancy notification" app.
When entering public utilities such as swimming pool, gym, library …, the FaceID security control system will immediately recognize your face, helping residents not to have to show their cards or do paperwork check-inin.
Sunshine Center (16 Pham Hung, Nam Tu Liem, Hanoi) is a high-class real estate project developed by Sunshine Group – The developer of Sunshine Marina Nha Trang Bay, Sunshine City, Sunshine Center, Sunshine Garden, Sunshine Palace, Sunshine Riverside, Sunshine Sky Garden … in Nha Trang, Hanoi and other provinces in the country. The outstanding feature of Sunshine Group is the pioneer in applying 4.0 technology in project management and operation.
For more information and ownership of Sunshine Center apartments, visit:
Website: http://center.sunshinegroup.vn/
Fanpage: https://www.facebook.com/center.sunshinegroup/
Hotline: 18006863
Theo Vietnamnet
---
Others news
SALES POLICIES IN MAY 2020
07/05/2020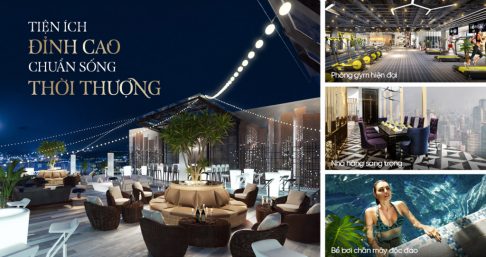 "Sunshine Group would like to send our customers the sales policies in May 2020 and the latest information about the Sunshine Center"
See detail
Warmly admire the glowing buildings throughout the night, encouraging the spirit of Vietnam to join hands against the Covid-19 epidemic
30/03/2020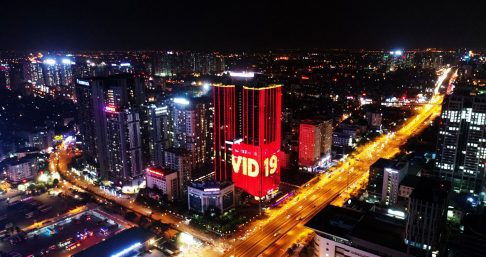 Facing complicated developments of the Covid-19 epidemic, big cities like Hanoi and Ho Chi Minh City
See detail
Buying a home for Tet: Where to choose an apartment to find good fortune?
08/11/2019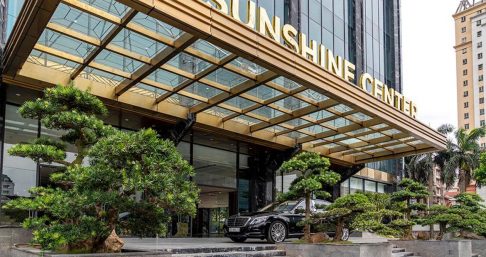 Buying a house near Tet holiday, single and double benefit Signing the sales contract to officially become the owner of the apartment at Sunshine Center, one of the most beautiful projects in My Dinh area, Ms. Thuy Hanh and her husband could not hide the thrill mixed with happiness. Hanh emotionally shares: "So this year, […]
See detail