Sunshine Center – urban apartment satisfying the thirst for "luxury stay – comfort life"
Middle class and the thirst for luxury apartments
The middle class in Vietnam is growing strongly. In the report on the number of the world's rich people (High Net Worth Handbook 2019) of Wealth-X, Vietnam ranked 4 out of 10 countries with the fastest growing number of rich people in the world. It is estimated that the number of rich people in Vietnam will double from 250,000 to 530,000 households in the period of 2016-2020.
It is important, about 280,000 households will be out of the middle class to join the elite in the
The elite class increases leading to changes and increases towards higher levels in demand, especially in housing sector. For them, a modern home is not only a place to live but also a place to show their level as well as to enjoy the full and peaceful life with the integrated utilities.
That is why well-equipped smart apartments with spacious area, green spaces and diversified services right in the city center are increasingly sought by the upper class. However, according to a research at Hanoi real estate market, high-class apartments that fully meet the above 5 factors are extremely rare.
At present, apartments for supply are increasingly scarce, projects on sale include many drawbacks such as too small area, not satisfying diverse needs of the rich, especially the high-end segment in the west of the city.
While the elite and investors were looking for suitable accommodations, the extremely large Sunshine Center apartments (from 110 m2 to 170 m2) brought a cool breeze satisfying the thirst in high-end apartment market.
Sunshine Center – a collection of "unique" spacious luxury apartments in My Dinh
According to investors, few projects on Pham Hung road – the center of upper class in My Dinh area – provides an ideal living space like Sunshine Center. Mr. Bui Thang, an experienced investor in Hanoi real estate market commented: "With an investment of over VND 19 trillion on a total floor area of more than 76,250 m2 but Sunshine builds only 208 apartments, Sunshine Group shows their "cool" when developing a collection of large and guest-picky apartments.
It is known that apartments at Sunshine Center have large and huge areas of 110 to 170 m2. The apartments are carefully calculated and designed to help each member have absolute privacy but still ensure a warm living space with all family members.
In addition to the living room, bedroom, kitchen, Sunshine's engineers also bring to discerning owners a very special design that is a versatile space that can be used as a dress room, a sports room, etc. This is where the owner or their family members freely display their favorite clothes or put a billiard table, or use as a meditation space to satisfy the passion of fashion or practicing right in their own apartment.
A very special space that Sunshine Group presents to the elite residents is the exquisite green space designed sophisticatedly through hanging gardens. This place will bring to the owner the moments of being immersed in nature, still to regain energy and start a new day full of excitement.
The project deserves to be the focus of luxury when it provides luxury living experiences from world famous furniture brands chosen by Sunshine Group. Each floor of Sunshine Center includes only 6-7 apartments with 3 elevators; elevator systems for residence and office area and high-end commercial centre are separated.
Sunshine Center is also one of few projects using 5-layer security system, including: security entrance, basement security (parking lot), check in home, check in service, check in elevator ensuring perfect safety and security for residents.
Stepping out of the world of their own apartments, residents can enjoy a range of trendy 5-star facilities right at the foot or inside the building such as Club Bar, Skyview cafe, outdoor pool, etc. beside the golden location on Pham Hung Street of the project. It is easy for residents to enter to main routes of the city or to reach most of the cultural, entertainment centers, etc in the city within only about 15 minutes.
---
Others news
SALES POLICIES IN MAY 2020
07/05/2020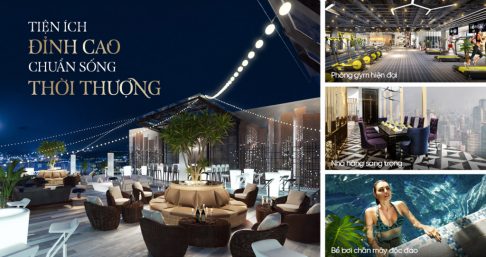 "Sunshine Group would like to send our customers the sales policies in May 2020 and the latest information about the Sunshine Center"
See detail
Warmly admire the glowing buildings throughout the night, encouraging the spirit of Vietnam to join hands against the Covid-19 epidemic
30/03/2020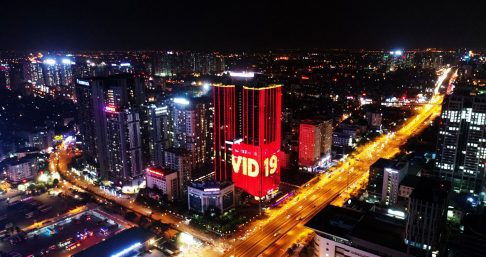 Facing complicated developments of the Covid-19 epidemic, big cities like Hanoi and Ho Chi Minh City
See detail
Buying a home for Tet: Where to choose an apartment to find good fortune?
08/11/2019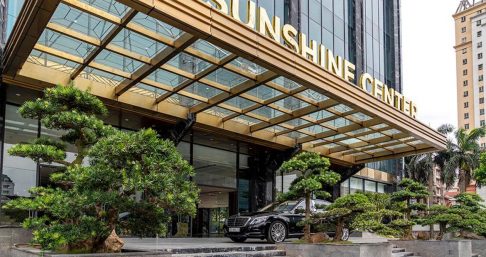 Buying a house near Tet holiday, single and double benefit Signing the sales contract to officially become the owner of the apartment at Sunshine Center, one of the most beautiful projects in My Dinh area, Ms. Thuy Hanh and her husband could not hide the thrill mixed with happiness. Hanh emotionally shares: "So this year, […]
See detail