Sunshine Center – high-class from Smart Home to Smart Living
A smart life in the digital era
The concept of smart apartments has been known since the 1990s of the last century. At that time, however, it was considered a luxury product and was exclusively owned by the elite circle.
In 21st century, with the rapid development of technology, especially Internet Of Things (IoTs), connectable smart devices become more popular in life. Besides, the development of artificial intelligence and virtual assistants makes communication between people and machines become easier and easier. This makes "Smart home" become really smart and convenient, a must-have trend of future housing.
According to Statista's statistics, until April 2018, the Smart Home market has achieved a turnover of about US $ 45 million, predicting that this figure could reach US $ 319 million from now to 2022 with Compound annual growth rate (CAGR) of 67%. In particular, Statista evaluates the Vietnamese smart home market is very potential and Vietnam's scale may be even larger than that of many other countries in the region.
In this context of real estate market with fierce competition, real estate businesses have considered technology as a "trump card" and a problem to attract customers and investors.
Sunshine Center – a pioneer in making the plummy technology ecosystem.
Being considered as a pioneer in bringing 4.0 technology into real estate, Sunshine Group designs and integrates the technology from its construction stage and always considers technology as a momentous game. Not only providing the ordinary Smart Home, at Sunshine Center, the Investor is providing 4.0 technology solutions – Smart Living. Accordingly, when receiving a housing, residents will experience the technological privilege with 4 groups of solutions to serve residents' life in the direction of automation, including: (1) smart parking, (2) smart security / security system, (3) smart home and (4) smart management.
Thanks to application of the most advanced and intelligent technologies, after a long and tiring day, homeowners will feel much more relaxed because they are free to rest, save time and effort for daily household work.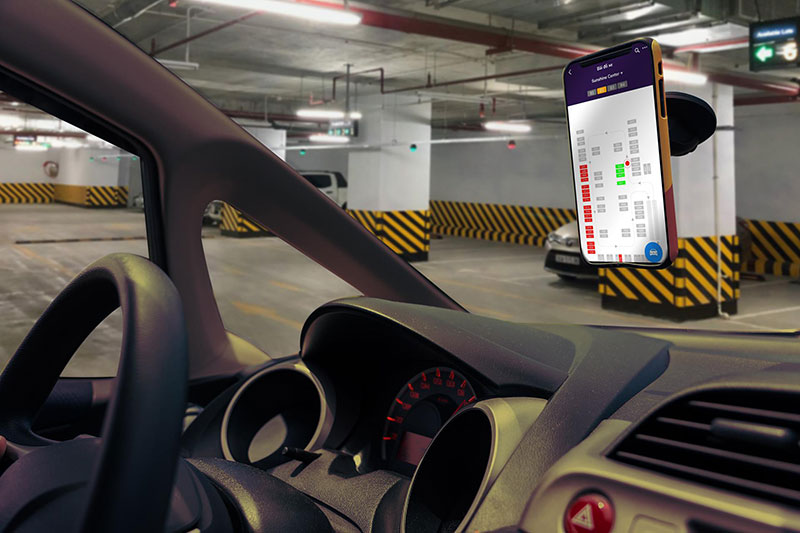 For example, before returning home from work, residents will immediately experience the smart parking system. Specifically, the car owner has already chosen parking location online. When you get home, the car will go to the parking area immediately without spending too much time for checking in thanks to the preeminent automatic check-in system. In addition, the sign system and the application will navigate the car to the correct location that has been booked.
After parking, you enter the building and your beloved apartment. It is the time when residents go through security systems designed very closely to bring almost absolute and extremely handy security for residents. Specifically, the security camera system, facial recognition system that are applied to advanced technology placed at necessary locations to identify the owner, then automatically opens the security barriers so that residents can enter the building, elevator, apartment as well as amusement parks designed specifically for residents.
Thanks to technology and convenience of the smart parking and security system, you can access to your apartments quickly. When opening the door of the apartment, you will feel extremely comfortable because the lights and air conditioners are already on; the curtains are opened with some music, which makes your life experience become a paradise worth living with just a touch on your phones or a few basic voice commands over smart speakers in the apartments.
In spite of being at home or anywhere, residents can use modern technology applications in smart management to order facilities and services in Sunshine Group's ecosystem easily, conveniently just by manipulating with two fingers.
For example, when busy, you just need to use the Sunshine Home application on your mobile phone to order food, set a room cleaning time, and shop online to prepare your family's. Additionally, you can book air tickets for business trips, book accommodations at the Sunshine Group project in Nha Trang, Ha Long or Hoi An, … or book movie tickets to schedule for your weekends when working at your offices.
.
It is not necessary for residents to bring cards or cash when going out. With the resident card integrated with ATM card or Sunshine Pay e-wallet application, Sunshine Center owners can go swimming, gym or shopping in the Sunshine Group's chain of facilities without using cash.
It can be seen that despite being a "latecomer", Sunshine Group "anticipates" when creating its own path by investing in researching and developing its own technological solutions, meeting maximum needs of each homeowner. Not stopping at Smart home which is becoming popular in the market today, Sunshine Group is always creative to offer intelligent life solutions, pioneering the deployment of smart living ecosystem, bringing residents a high-class and trendy life in high-tech 4.0 era style.
That is also the reason why the real estate projects with smart home apartments attached to smart living of the Sunshine Group win such customers' trust and Sunshine Center is not an exception!
---
Others news
Buying a home for Tet: Where to choose an apartment to find good fortune?
08/11/2019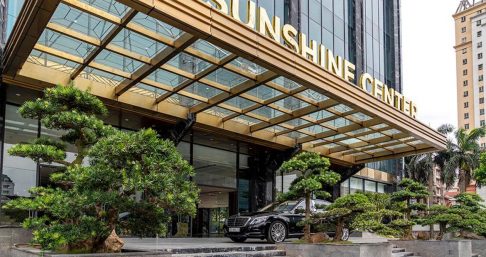 Buying a house near Tet holiday, single and double benefit Signing the sales contract to officially become the owner of the apartment at Sunshine Center, one of the most beautiful projects in My Dinh area, Ms. Thuy Hanh and her husband could not hide the thrill mixed with happiness. Hanh emotionally shares: "So this year, […]
See detail
Experiencing technology 4.0 in Sunshine Center's model apartment
31/10/2019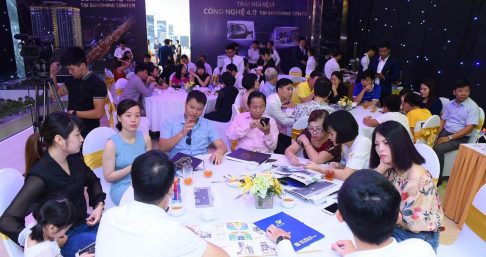 The event "Experiencing technology 4.0 in Sunshine Center Project" gave Capital residents an opportunity to visit and visually experience a Smart Home apartment applied to Smart Living, the trend of smart home of the future.
See detail
Experiencing 4.0 technology at the most high-rank building in Pham Hung
23/10/2019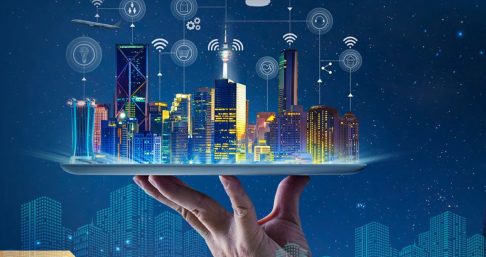 A convenient and high-rank life is brought about only by a command or a touch on smart phones- This will be wonderful feelings of future residents when experiencing Smart Home technology combining with Smart Living ecosystem in Sunshine Center on October 27 coming up.
See detail